Contact Us
If you are interested in playing in our regular 8 a side matches at Saughton, we'd be delighted to hear from you.
Due to work, family and drinking commitments, we have a fairly fluid player pool, but usually manage to field two teams of 8 players on any given Tuesday. We play on Saughton's dedicated 7s pitch, which is big enough to accommodate 16 players with room to spare.
We operate a strict 'dead man's shoes' policy, so, if you do manage to get a game, that's you playing until you say you can't make it.
All we ask is that you turn up if you say you are going to turn up, at the appropriate time (6 pm), with £5 in your pocket ... and try not to take things too seriously (we have Zyco for that!)
Saughton Sports Complex is located off Stevenson Drive in western Edinburgh: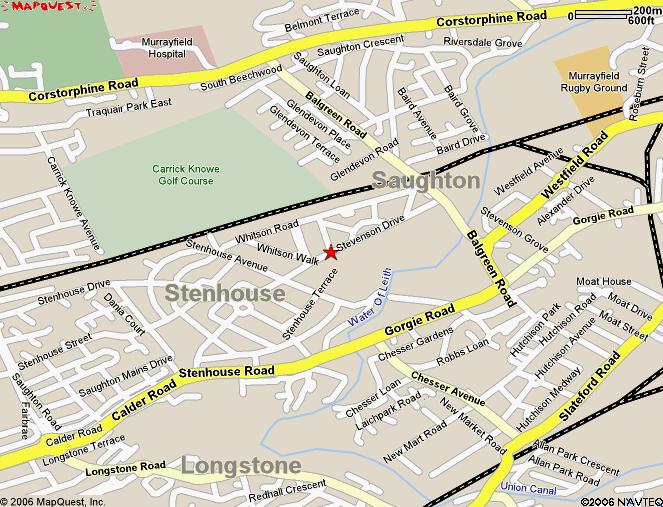 We'd also be interested in hearing from you if you fancy organising an 11s game against Real Tuesday.
As you'll gather from some of the scores on the Fixtures page, we've historically been a social side, with many of the players over 35 and most somewhat lacking in both fitness and skill.
We have, however, recently started to participate in Summer and Winter 11s leagues, following an influx of younger players, so can usually field a pretty decent 11s team if given a bit of notice.
We play 11s on both grass and astroturf, and can usually arrange pitches and referees in the Edinburgh area at fairly short notice.
For further information about either 8s or 11s with the mighty Real, please contact Bill McNie on 07951 505031 or email him: billATstewmelrugby.com (replace 'AT' with '@' in the 'To' line of your email program).